Les différentes plantes Bomb et leurs avantages-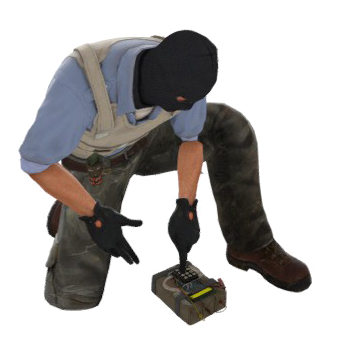 Planting the bomb is very important part of the game. It takes 3 seconds to plant the bomb but selecting the correct position in different scenarios of the round is as important. In this article, we're going to explain the different bomb plants attempted on a bomb site to secure the round. The basic plants being: default plant, safe plant, open plant  and the advantageous plants.
Les différentes plantes Bomb et leurs avantages
Tout d'abord, les plantes par défaut :
The most commonly planted position on any bombsite is the default plant of that site. For example, the tunnel plant on dust2, banana's coffin plant on inferno, redbox plant on cache, short plant on A site overpass.
This plant is commonly attempted when the opponents are rotating from other site and wouldn't stop the plant in any worst case scenario. Though this plant shouldn't be attempted in any advantageous team composition such as 5v3 or similar.
Vient ensuite la plante sûre :
The most important plant of the  game, this plant would help you either win the round or lose the round. When you're in a clutch situation where you need to plant the bomb due to low timer and you're forced to plant the bomb, this is the plant to go for, unless you've balls of steel and would rather go for a foolish plant instead. The safe plants are behind boxes on dust2, behind boxes on A site inferno, redboxes on A  site cache, default plant being the safest one on B site cache, truck plant on A site overpass, default plant B site overpass and blue barrels on B site inferno. Once you plant safe, you just need to play the time game and jouer dans les feux croisés à cette plante. Abandonner votre position juste après la plante est une tentative insensée de gagner le round, cela vous coûte plutôt le round.
La troisième étant l'usine ouverte :
When it's a 1v1 or 2v2 scenario, it is advised to plant openly where the plant is visible from all the angles. You can play any position after the open plant, it makes very hard for the opponents to guess your correct position unless you give out yourself. You just need to correctly  play the time in this case.
Enfin, et ce n'est pas le moins important, des plantes avantageuses :
Ces plantes sont tentées sur la position forte respective de votre coéquipier. Les plantes avantageuses sont simplement un avantage pour votre équipe dans les scénarios d'après-plante car les adversaires devront certainement s'occuper d'au moins 2 angles à moins que votre position ne soit donnée et les grenades peuvent être utilisées pour contrer le désamorçage. Ces plantes sont : la plante longue sur dust2, la plante cornor ou la plante tunnel sur dust2, la plante cercueil sur le site B inferno, la plante courte sur le site A inferno, la plante intérieure par défaut, la plante pièces sur le site B mirage, la plante connecteur/rampe sur le site A mirage, la plante banque sur le site A overpass, la plante courte sur le site B overpass et autres.
Conclusion :
We hope after reading this article, you'd surely tryout these awesome plants in hard scenarios to win the round for your team. GLHF!
Nos autres paris CSGO connexes :
Sites de paris CSGO, Sites de jeux d'argent CSGO, Codes de bonus CSGO, Stratégie d'Alambert, Stratégie Fibonacci